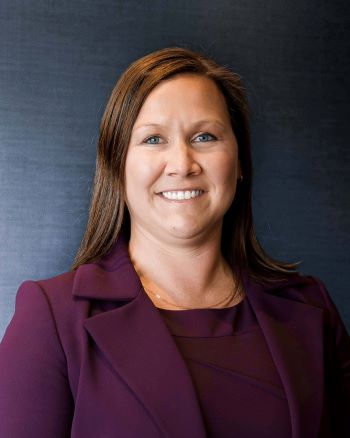 Marissa Gehling, CPA
Tax Advisor
Marissa joined Blue Heron Tax Services in January 2023 as a CPA.
Marissa graduated from St. Thomas University with a Major in Accounting and went on to earn her CPA designation while working at a local company as a Staff Accountant performing audits and tax services for clients. Most recently, she worked as a Compliance and Accounting Specialist at a local mutual fund company. Over the past 15 years, she has held many tax, accounting, and audit roles within various industries. Throughout her successful career she has always dreamed of working with individual families and small businesses in tax planning. Her passion lies in serving clients and ensuring that they have a
well-rounded view of their financial situation including how crucial taxes are to their financial goals. Her goal is to make taxes less stressful and partner with clients to ensure there are no surprises on their tax returns.
Marissa and her husband Travis live in Rosemount and have two children, Macie and Beckett, and a Pitbull named Griffey. She loves to run and is working with Griffey as her new running buddy. When she is training for a race, her family likes to have dance parties or come cheer her on during long runs. She also enjoys spending time with her friends and family, adventuring to new places, and being active outdoors. During the winter months she likes to ski with her family, which is where she will likely be on Sundays during the tax season.
Tax related services offered through Blue Heron Tax Services, LLC. Blue Heron Tax Services, LLC is a separate legal entity and not affiliated with LPL Financial. LPL Financial does not offer tax advice or related services.